Friday/ 25 September 2015


Boogie Universal and Destination Burning Man present
SACRED BASS SESSION #7: HALLOWE'EN
A COSTUME BALL & DANCE PARTY

OCTOBER 30, 2015
Presence Studio / Bellingham / Cascadia

Featuring music by Yaima, Subaqueous, Mr. Moo, Pepper Proud & Citta Flow

Yoga with Em Boardway (8 Limbs / Yoga on Beacon / Seattle) / The SynchroniciTEA House
Boogie Universal Soundsystem / Samhain Ritual / Live Art / Vending / Chill Space / Costumes
Live Visuals by Kaizen / Lights by Acorn Productions

Gather together in intentional community this Hallowe'en, when the veils between the worlds are very thin indeed.
Through yoga, tea, art, dance and acoustic & electronic music, together we'll celebrate Samhain and raise the vibrations high!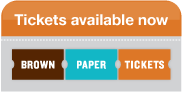 Tickets: $15 advance at sacredbasshalloween.bpt.me and at Bellingham's
Community Co-op (coming soon, no-fee) / $18 door

RSVP to HALLOWE'EN at www.facebook.com/events/1087745494576747


Yaima
, Seattle
The sensational vibrations that emanate from YAIMA materialize from an unconventional spectrum of history. Masaru Higasa was born on the mystical island of Okinawa, Japan where he was first inspired to play the music of his ancestors. He brings a resonating history through multicultural traditional instruments and offers a backbone of enticing beats that get the body moving. Pepper Proud was raised in a small community in the Southern Appalachian Mountains, where her roots grew deep in traditional folk music. Jeff Kimes calls to our auditory sense with deeply vibrational sounds of the didgeridoo, seamless biological beats and percussion. Together, they combine genres like indie-folk-tronic, psy-ambient, dub-pop and weave a smooth groove of soothing melodies, intricate instrumentation and beats to get the body blooming.


Yaima released it's first album "Pellucidity" in 2014 through The Polish Ambassador's Jumpsuit Records -- a record label/artist collective committed to social change through hands-on community action days, educational workshops and gatherings that foster building and nurturing regenerative and sustainable communities. The summer of 2015 found them playing well-received sets at West Coast festivals, including Cascadia, Beloved, Enchanted Forest and Imagine.
Subaqueous
, PDX
Isaac Cotec, aka Subaqueous, started making electronic based music in the summer of 2005 working with a project called Psyche Sonics. Psyche Sonics was an experimental group working with binaural beats and altering consciousness through sounds. The Project traveled in a large yurt that moved around the PNW on tour as a musical art installation. It was featured in such festivals as Beloved, Emerg+n+see, Oracle Gatherings, and others. After touring with his experimental and ambient based project Isaac Cotec continued to make music and grow as a musician. As of March 12th 2011 the unique character and sound of Subaqueous was born.


Mr. Moo
, PDX
Mr. Moo hails from the forested hills Portland, OR, surrounded by nature, music and many months of rainy, overcast days. His music is a particular electro-acoustic blend of violin, sound design and heavy beats. A Mr. Moo performance pulls heavily on sounds from all over the world, samples of music from different cultures and time periods, all glued together to take you into another world.
Pepper Proud,
SEA
Pepper Proud was raised in the small Appalachian valley town of Lewisburg, West Virginia where her love of music and storytelling began. Influenced in part by her Appalachian culture, she picked up the guitar and mandolin and began to write and play her own style of Folk & Americana music. In 200,7 she moved out West and settled in Seattle where she found her niche participating in the "Round" sessions; multimedia performances at the Fremont Abbey that brought together a lot of artists in the Folk/Indie scene.



That same year she began playing with the local Seattle band Citta Flow and met Masaru Higasa and Jeff Kimes- after a few performances together they teamed up with visual artist Kaizen and performance artist Kirra Lien and formed The Yaima Music Project. Alongside the release of Yaima's "Pellucidity" in 2014, Proud released her second solo album "The Water Chapter." Her message is simple: It's time to share the love, love, love.
CittaFlow,
SEA
CittaFlow has been performing live shows around the Puget Sound since 2009 with the purpose of providing sound healing through rhythm and acoustics. Drawing from a dynamic community of musicians for each show to create a new unique sound for every performance, CittaFlow performs with an emphasis on spiritual intention. Incorporating traditional instruments from around the world and the personal experiences of the musicians who play them, CittaFlow's intention is to create from the source, from the true spirit of each musician and instrument.


Yoga with Em Boardway

Teacher at 8 Limbs Yoga Studio and Yoga on Beacon, Seattle
Practitioner of EmBody Soma Massage




The SynchroniciTEA House

Fresh off of Cascadia and Imagine Gatherings, serving fine oolongs, pu-ers, whites & herbal blends
Enlightened elixirs infused with love consciousness!


read more…….